Nature & Wildlife
Carol Adams: Dawn Chorus Sunday 16th April
This past weekend marked the first of three Dawn Chorus events at Trentham. These events give visitors and members a chance to get an exclusive look at the Gardens in the early hours before our usual opening, and offer a fantastic opportunity for wildlife aficionados to catch a glimpse of some of our more illusive residents when they're most active.
Our Head of Horticulture & Biodiversity, in attendance at Sunday's event, writes about the experience.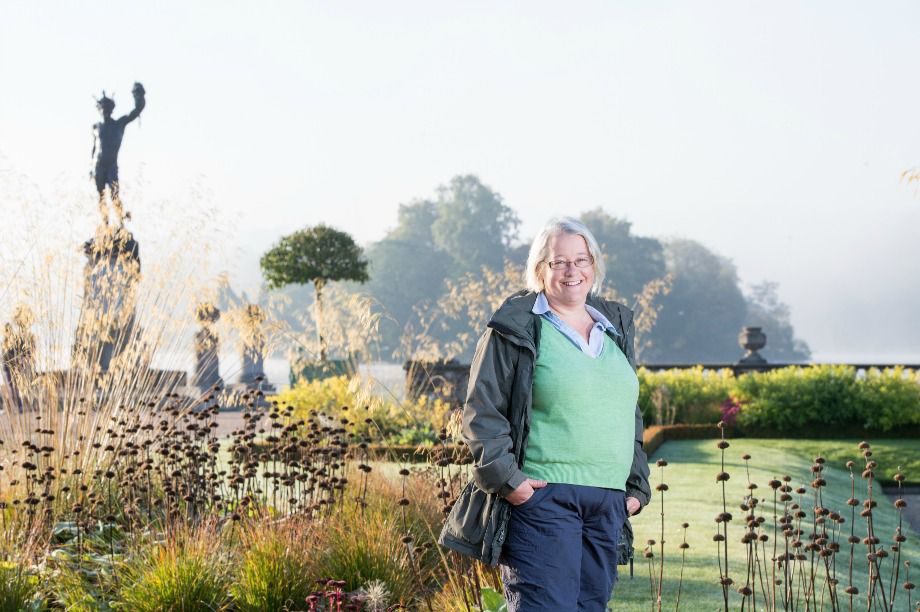 Gathered in the mists around the lake before first light we started to hear the early risers, black birds and robins started the chorus off and new to Trentham's dawn sounds was the distinctive splash of a beaver tail slap!
Across the site, as darkness still lingered for those that joined us in the early hours of Sunday morning, there were sightings of nocturnally active residents including Tawny and Barn Owls and otters.
Reports of a sighting of one of our beavers, swimming with its distinctive V-shaped wake across the lake, and many sightings of fresh feeding activity kept everyone vigilant for a glimpse of the new residents. Most visitors used binoculars to sharpen their vision as first light dawned, scanning the water for signs of movement.
Top tip: for anyone arriving very early needing additional light, cover your torch with red film so you are less visible to wildlife. Copies of our new Beaver Activity Guide are available from the Visitor Centre – designed for children and adults, the booklet will give you some great insight into how best to spot the signs of our newest residents.
The Heronry was, as always, a treat for those venturing out to hear the screeching adults and new young awaken in their tree top nests and set off across the estate in the hunt for breakfast. Geese added to the hubbub on the islands, punctuated by the distinctive piercing calls of oyster catchers circling the water, with gulls and coots making their presence known. Little Egrets gracefully flew off their roosts from the ivy clad trees grouped on the island.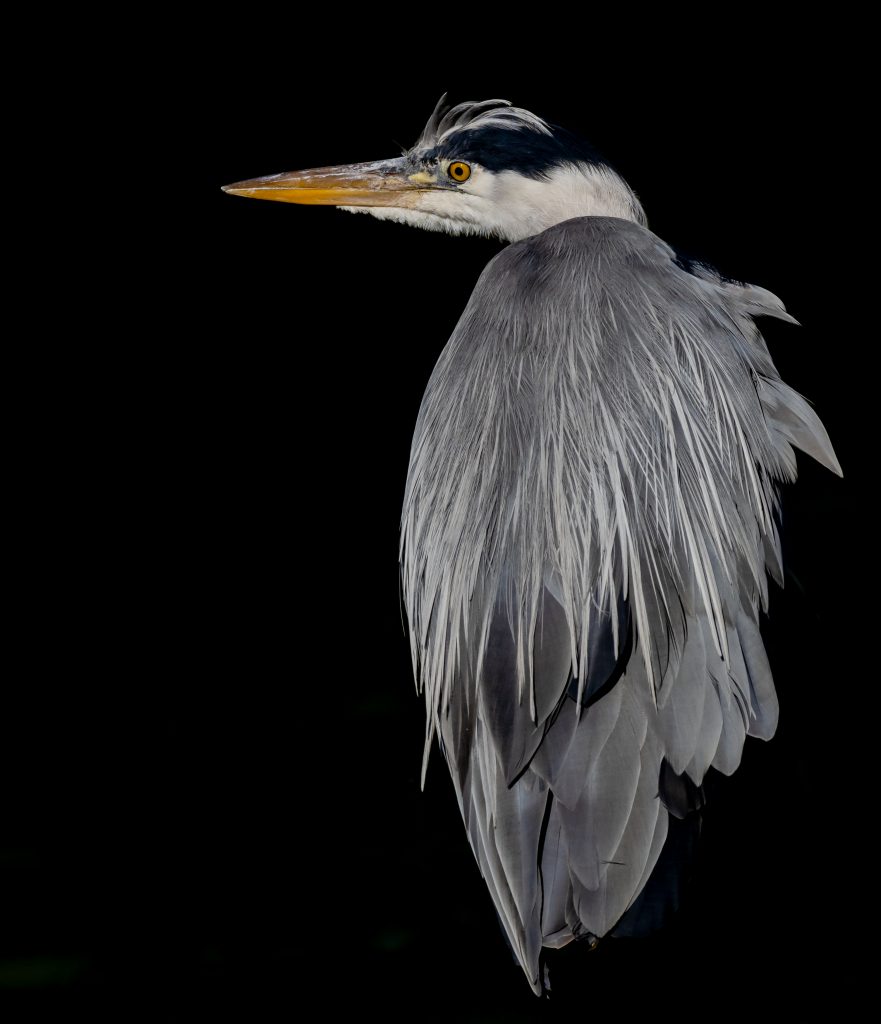 More sedate activity was evident around the lake with a pair of Goosander, plentiful tufted, mallard and 8 mandarin ducks, two gadwall, black swans, feeding and dancing great crested grebe. The dominant cob Mute Swan patrolled the water near its partner nestled on a huge nest of reeds. Kingfishers, a male Ring Ouzel, and a small group of Common Ringed Plover and a pair of Snipe rounded out the assembly.
Highlights for melodious calls were two pairs of Cetti's Warbler, a Sedge warbler, blackcaps, Hedge Sparrow, and 8 different chiff chaffs asserting territorial rights down the east lakeside woodland, as well as a range of garden bird species including Robin, Wren, Goldfinch, Song Thrush, Blackbird, Blue Tit, Great Tit, Long Tailed Tit, Willow Tit, Bullfinch.
House Sand Martins and Swallows swooped over the lake as the sun rose, reminding us that despite the misty start warmer days are on their way.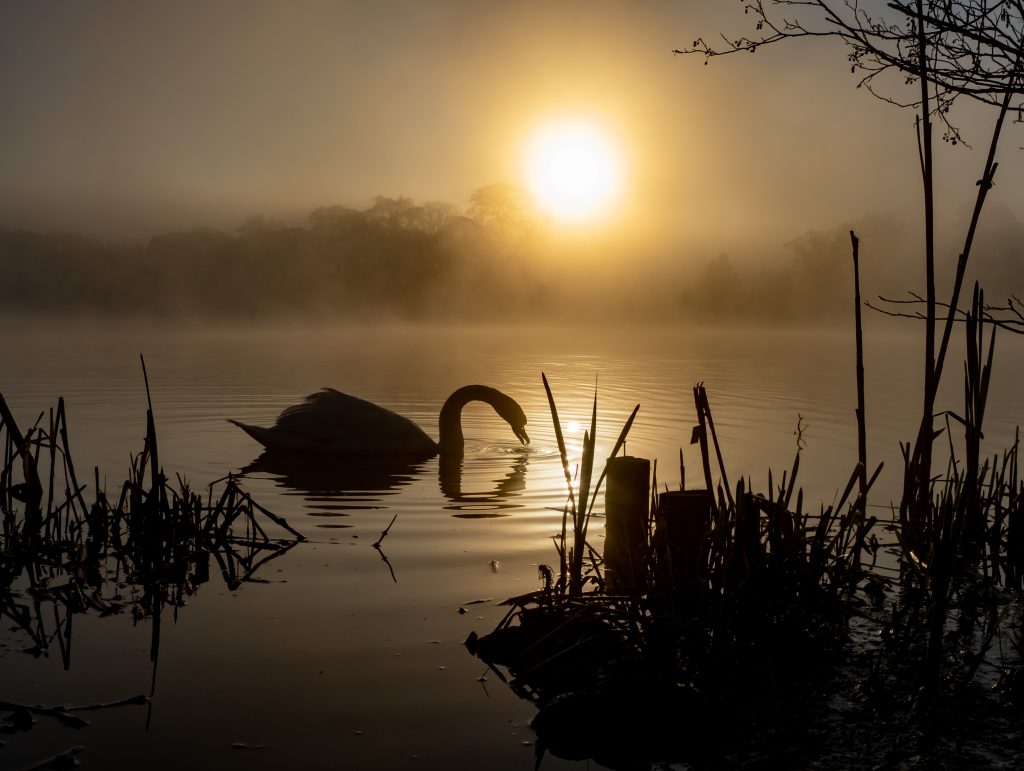 I highly recommend that wildlife enthusiasts book on to attend one of our two remaining Dawn Chorus events, Sunday 23 April and Sunday 7 May, to experience this wonderful time of day at Trentham. Places are limited at this exclusive opening, so be sure to book early to get a space.
Staff are on hand to give information about our new Wildlife Memberships, so do ask if you are interested in more opportunities to experience the sights and sounds of Trentham's wildlife outside of our normal opening hours.
Book your Dawn Chorus experience at Trentham for Sunday, 23 April here, and Sunday, 7 May here.