Trentham Monkey Forest
Meet the marvelous monkeys at the unique family attraction, Trentham Monkey Forest.
Up close and personal
If you are looking for a fun day out with a difference, look no further. Trentham Monkey Forest is a sanctuary for endangered Barbary monkeys. The natural behaviours of the monkeys can be seen right in front of your very eyes, making it one of the most fascinating and special attractions in the UK. Guests walk along the 3/4 of a mile pathway, amongst the monkeys, and see exactly how they live and behave in the wild.

This is a Forest Walk like no other, providing visitors with a memorable and educational experience, raising awareness of the endangered status of these incredible Barbary macaques.

And as if that wasn't enough, there is a huge new primate-themed play area at the park for those cheeky monkeys of your own.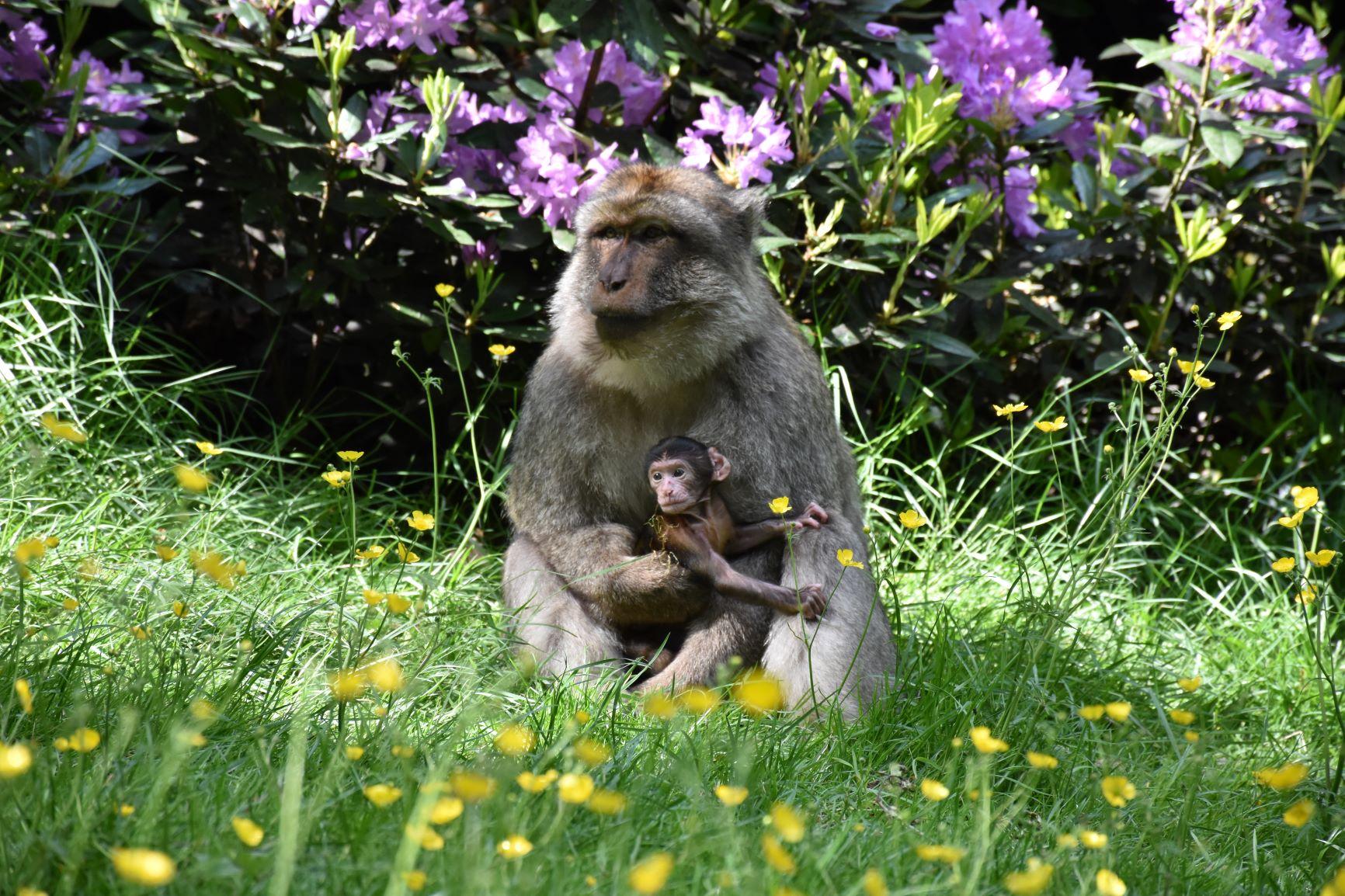 Book your tickets
To book or find out more about Trentham Monkey Forest's prices and opening times visit the website.
Trentham Monkey Forest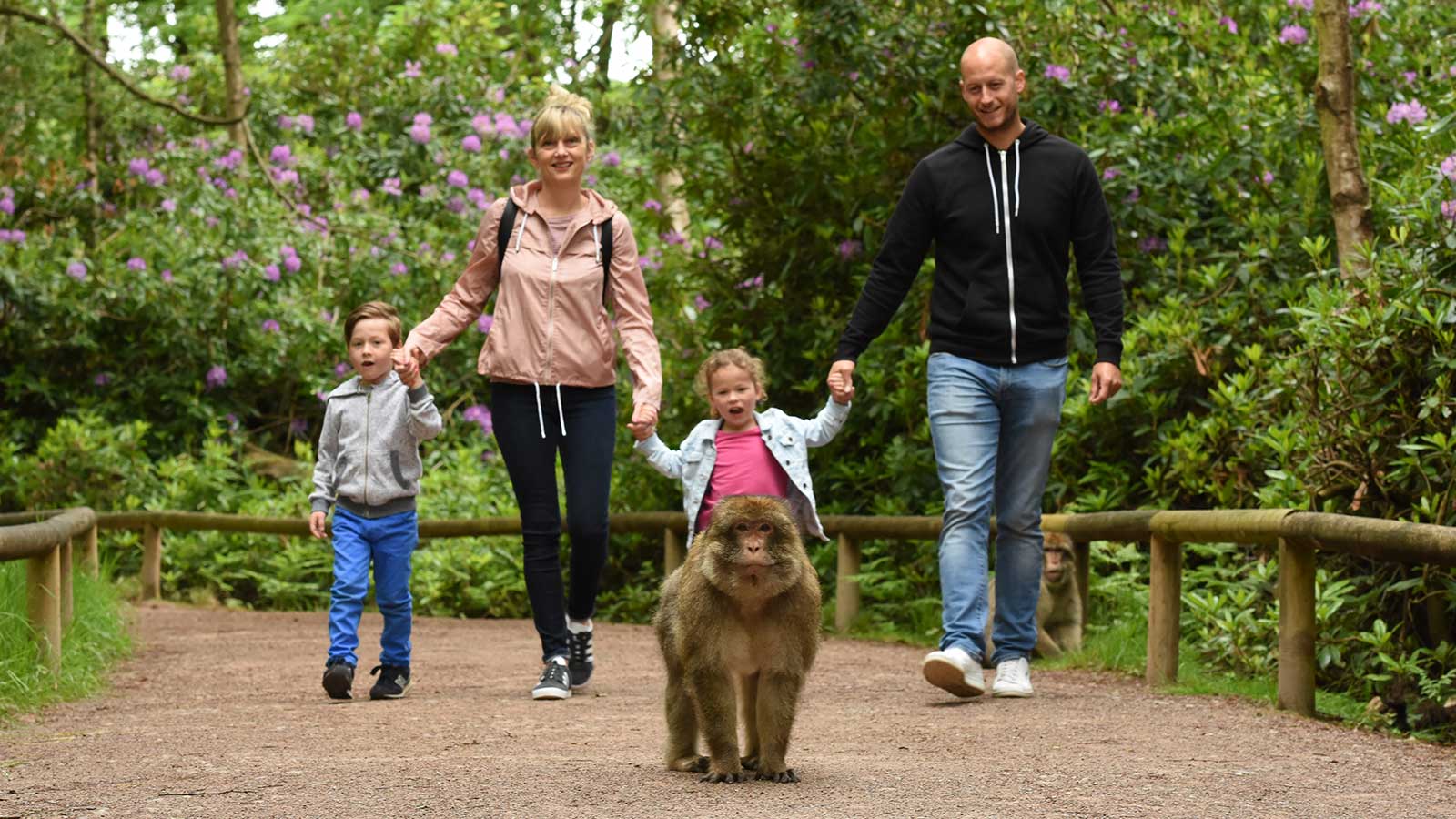 How to get there
Trentham Monkey Forest is located at the South Entrance of Trentham, 5 minutes from the Gardens along the A34.