Nature & Wildlife
Beavers return to culturally significant landscape at Trentham Gardens
Grade II* listed gardens, designed by Capability Brown, has welcomed beavers into a 182-acre enclosure and parkland lake setting.
A family of Eurasian beavers, a native British species known for their keystone effect and benefits they bring to ecosystems, has been reintroduced to the historic landscape at Trentham Gardens, in Staffordshire. The mile-long serpentine lake and woodland walks were designed in 1759 and will become home to the beavers, widely welcomed by the estate management team as part of their ongoing site developments for nature.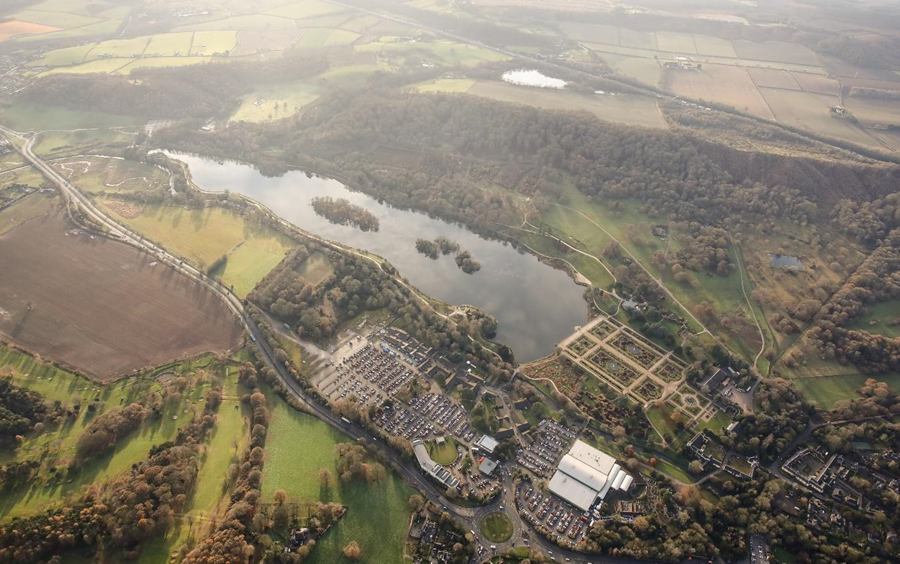 Carol Adams, Trentham's Head of Horticulture and Biodiversity, is spearheading the project and looks forward to offering visitors an insight into beavers' activity as the Gardens support their cultural reintroduction to Britain, a core part of the project in collaboration with Beaver Trust.
"This is such an amazing opportunity to establish a keystone species back into a historic landscape, it will be fascinating to see how the beavers respond to their ready-made 69-acre beaver 'pond'.
"Our team have been preparing for this new collaborative approach to estate management. From carrying out natural coppicing of lakeside trees and shrubs to cultivating and grazing of the lake plantings and adjacent meadows, we can't wait to start seeing a unique range of habitat features, such as dams, lodges, channels and beaver pools.
"We hope that visitors will be equally inspired by the new arrivals and want to learn more about them and feel empowered to support beavers in the landscape by experiencing their return here at Trentham."
Unlike many beaver enclosures to date, footpaths and visitor facilities sit within the enclosure so, with a well-established local community and being just 10 minutes off the M6 near Stoke-on-Trent, the beaver project will provide an important platform to display their benefits to hundreds of thousands of people each year.
Eva Bishop, Head of Communications at Beaver Trust, commented; "We applaud the Trentham team's nature-centred, realistic approach to beaver restoration and the impacts they might see in this listed garden setting. For too long we have manicured and controlled British landscapes, undoing natural processes and clearing wild spaces which many species need to exist and thrive. Beaver Trust is excited to bring this new perspective through beavers to Trentham Gardens' many hundreds of thousands of visitors and support their educational projects in the coming years."
Beavers engineer their habitat by felling and coppicing trees, channelling, burrowing and building dams where greater water depth is needed. They create biodiverse wetlands where many other species can thrive. Research has shown their activities can help combat and adapt to the impacts of climate change.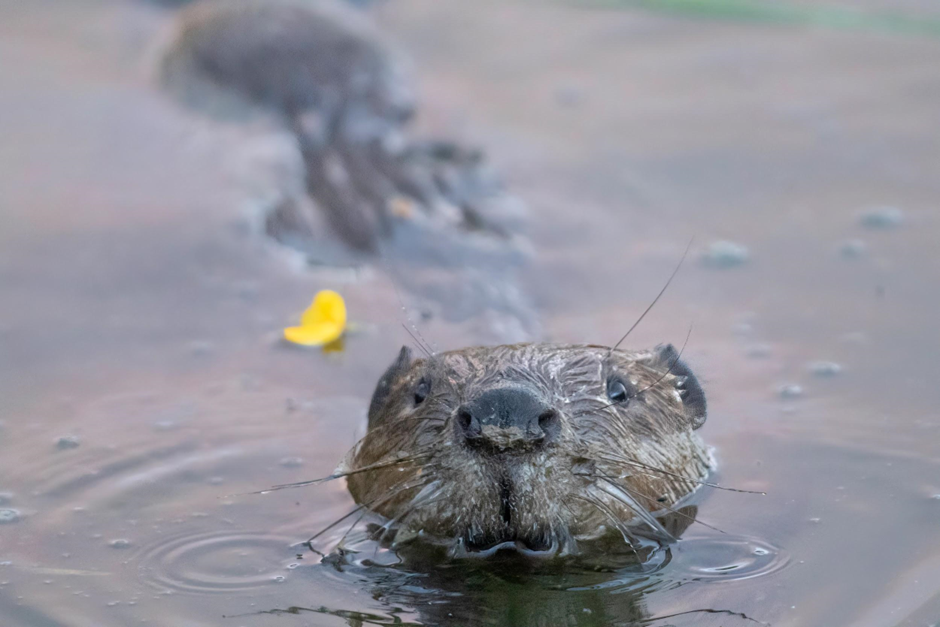 Trentham Gardens is already home to a range of wildlife and plant species, including kingfishers and water voles. Within the main lake itself there are important nesting trees used by herons and cormorants. Although beavers will generally be left to modify their new home as they see fit, certain trees will be protected to ensure these species can coexist. It has been well documented that beavers serve to generate habitat for multiple other species created through their dynamic activities.
Dr Roisin Campbell-Palmer, Head of Restoration at Beaver Trust, who will lead on translocating beavers to this site, commented; "There is no doubt historically beavers existed throughout British freshwater landscapes until their extinction by humans. Beavers may not have known Capability Brown but will certainly benefit from his efforts. Humans have undoubtedly drastically modified these landscapes since the beavers last presence but what we see time and time again is the remarkable ability of this animal to return and fit back in.
"Each release project never fails to generate excitement and curiosity as to how the beavers will adapt their surrounds. Trentham represents a unique opportunity for such a large audience to witness beavers first hand, hopefully to promote their wider acceptance and normalise this species back into our landscapes."
Enclosed beaver projects remain essential to continue the species' restoration in England, while a robust licensing framework for wild releases is awaited from Defra.
Alastair Budd, Senior Director of Trentham, comments: "We are incredibly excited to welcome beavers to Trentham and further Trentham's commitment to sustainability and biodiversity.
"This will be the largest beaver enclosure in England and is not only a huge win for Trentham but the wider region, helping to ensure Staffordshire's visitor economy continues to develop and thrive."
Alastair adds: "Our work at Trentham will establish a unique and special place for the public to engage and learn more about the species and their vital role. Beavers are one of the most important species in our habitats and we want to help visitors to understand why this once extinct UK native should be back in the English countryside, helping to restore our ecosystems and mitigate the impact of climate change."