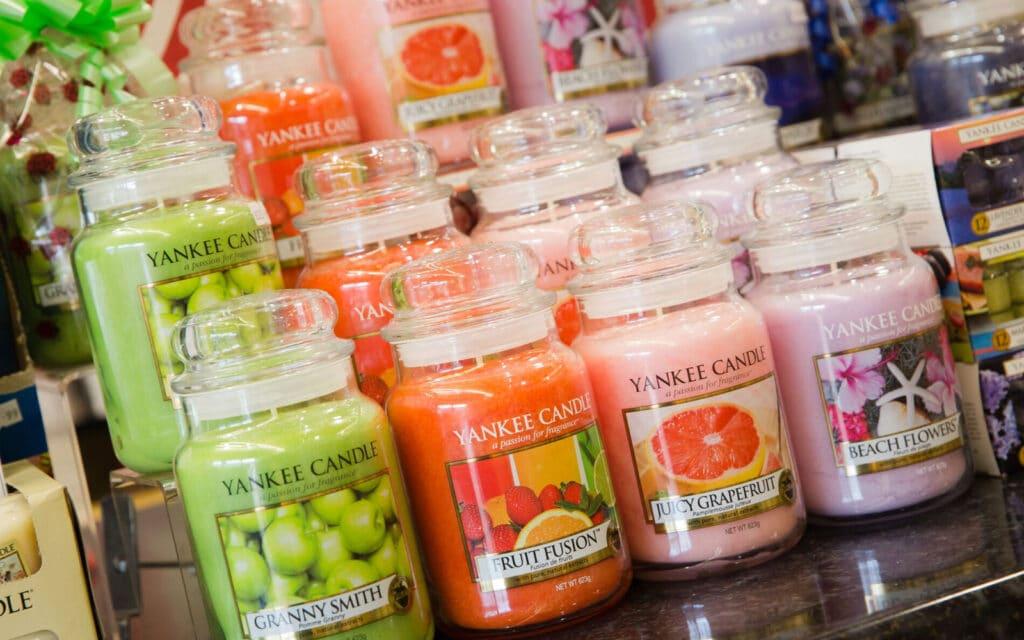 The Candle Shop
Filled to the brim with a number of incredibly popular candle brands, including the world-famous Yankee Candle, ready to fill your home with warmth and fragrance
Recreate an oceanic experience with our four NEW 'Coastal Living' Collection fragrances. Must haves for Spring, you can refresh your home and transport yourself to the shoreline. Charming scents will take you away to sweet and salty far off coasts.
'Coastal Living' carries you on a warm ocean breeze with an intriguing mix of salty and sweet, whilst 'Sea Air' gives the refreshing scent of the air at the water's edge, laced with sea salt, cyclamen, and rose. Why not invite the delicate floral scent of Oceanside blooms and bright bundles of sea thrift into your home with 'Garden by the Sea', or reminisce over a salty favourite plucked from the beach sand, woody and sun-weathered with 'Driftwood'.
Gifting this Spring could not be easier with a beautiful complimentary selection of gifts that feature the brand new scents, cool coastal colours, and sophisticated designs to ensure they'll be loved throughout this Spring and beyond.
Look out for our Fragrance of the Month with over 30% Off RRP!
Each month we change our Fragrance of the Month so you can enjoy your favourite Yankee Candles with a great discount.
Also whilst in store be sure to ask about our VIP scheme to receive updates, discounts and offers along with other great benefits. Products: American candles, premium fragranced candles, jars, tealights, ceramics, candle accessories, votives, melts, melt warmers, citronella, reed diffusers, oils, fragrance plug-ins, room sprays, fragrance oil lamps, Church Candles, Gift Sets.
Brands: Yankee Candle, Woodwick, Village Candle, Root Candle, La-Tee-Da, Straits, Tobs, Cello, Flame & Fragrance, Kringle, Heart & Home
Opening Times
| | |
| --- | --- |
| Monday | 10am - 5:30pm |
| Tuesday | 10am - 5:30pm |
| Wednesday | 10am - 5:30pm |
| Thursday | 10am - 5:30pm |
| Friday | 10am - 5:30pm |
| Saturday | 10am - 5:30pm |
| Sunday | 10am - 5:30pm |
Shop Details
Address
Trentham Shopping Village
Stone Road
Trentham
Stoke-on-Trent
Staffordshire
ST4 8JG