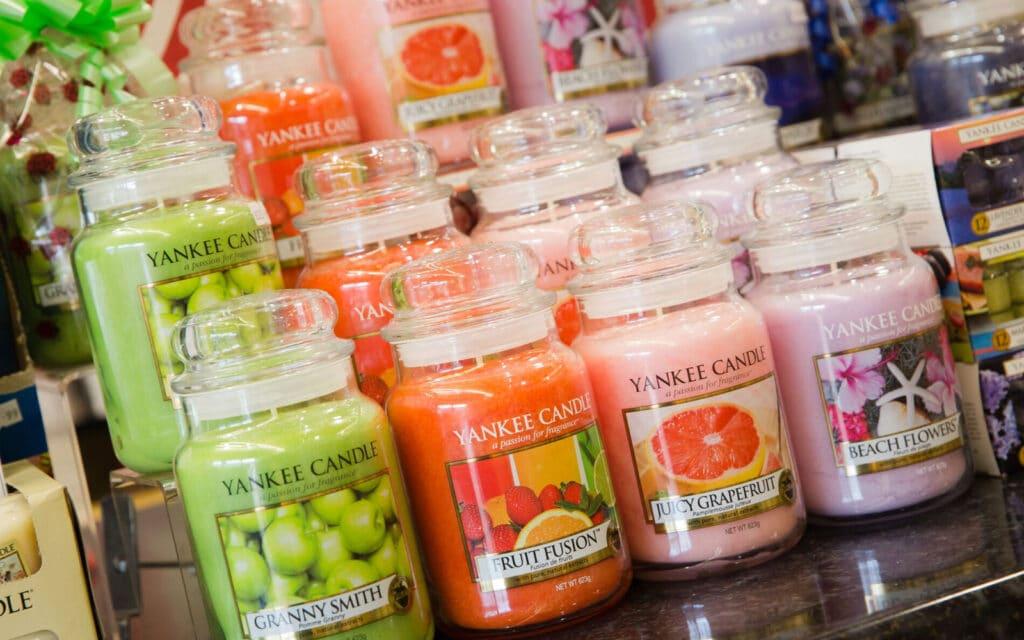 The Candle Shop

Member Discount
Filled to the brim with a number of incredibly popular candle brands, including the world-famous Yankee Candle, ready to fill your home with warmth and fragrance
Look out for our Fragrance of the Month with over 30% Off RRP!
Each month we change our Fragrance of the Month so you can enjoy your favourite Yankee Candles with a great discount.
Also whilst in store be sure to ask about our VIP scheme to receive updates, discounts and offers along with other great benefits. Products: American candles, premium fragranced candles, jars, tealights, ceramics, candle accessories, votives, melts, melt warmers, citronella, reed diffusers, oils, fragrance plug-ins, room sprays, fragrance oil lamps, Church Candles, Gift Sets.
Brands include; Yankee Candle, Woodwick, Village Candle, Root Candle, La-Tee-Da, Straits, Tobs, Cello, Flame & Fragrance, Kringle, Heart & Home
Opening Times
| | |
| --- | --- |
| Monday | 10am - 5:30pm |
| Tuesday | 10am - 5:30pm |
| Wednesday | 10am - 5:30pm |
| Thursday | 10am - 5:30pm |
| Friday | 10am - 5:30pm |
| Saturday | 10am - 5:30pm |
| Sunday | 10am - 5:30pm |
Shop Details
Address
Trentham Shopping Village
Stone Road
Trentham
Stoke-on-Trent
Staffordshire
ST4 8JG