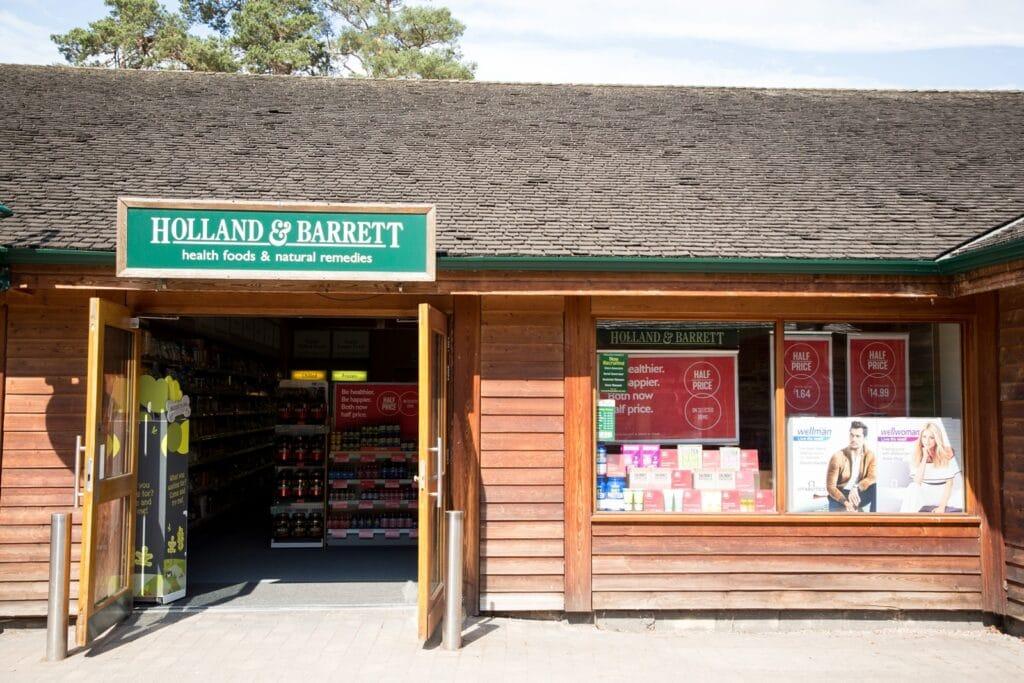 Holland & Barrett
Holland and Barrett is the UK's leading retailer of vitamins, minerals and herbal supplements. Our stores are a familiar sight in almost every major city and town across the U.K, with new outlets opening up all the time.
Interest in natural food supplements has increased considerably over the last few years and Holland and Barrett has always had a commitment to its customers to provide high quality products at value for money prices.
Products: Glucosamine, health magazine, homeopathy, manuka honey, acai, equazen, echinacea, rochester, choyung tea, multi power, green tea, Vitamins, Minerals, fish oils, power bars, fat metabolisers, endurance strength and recovery products, diet source, St. Johns wart, whey protein, Vitabiotics, digestive health products, cold and flu immunity products, evening primrose oil, Neals Yard fruit and nut range, essential oils, womens' health products, Dr Organic, muscle and weight gain, aloe vera.
Opening Times
| | |
| --- | --- |
| Monday | 10am - 5:30pm |
| Tuesday | 10am - 5:30pm |
| Wednesday | 10am - 5:30pm |
| Thursday | 10am - 5:30pm |
| Friday | 10am - 5:30pm |
| Saturday | 10am - 5:30pm |
| Sunday | 10am - 5:30pm |
Shop Details
Address
Trentham Shopping Village
Stone Road
Trentham
Stoke-on-Trent
Staffordshire
ST4 8JG