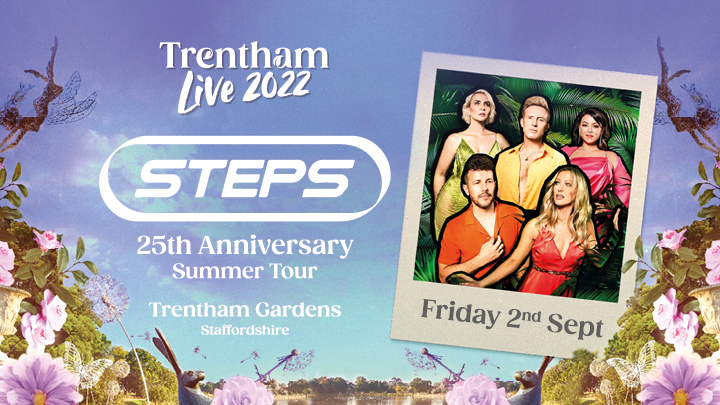 September 2, 2022
Steps
Best known for floor-filling pop anthems like 'Tragedy' and 'Stomp', Lee, Claire, Lisa, Faye and H will headline Trentham's mainstage on Friday 2nd September. Formed in 1997, Steps now have a massive back catalogue of chart hits to play, including tracks from their recent two part album, What The Future Holds.
Trentham Live 2022 is set to be bigger and better with:
Steps – Friday 2nd September 2022.
Craig David – Saturday 3rd September 2022.
Olly Murs – Sunday 4th September 2022.
Event information
Location
Trentham Gardens