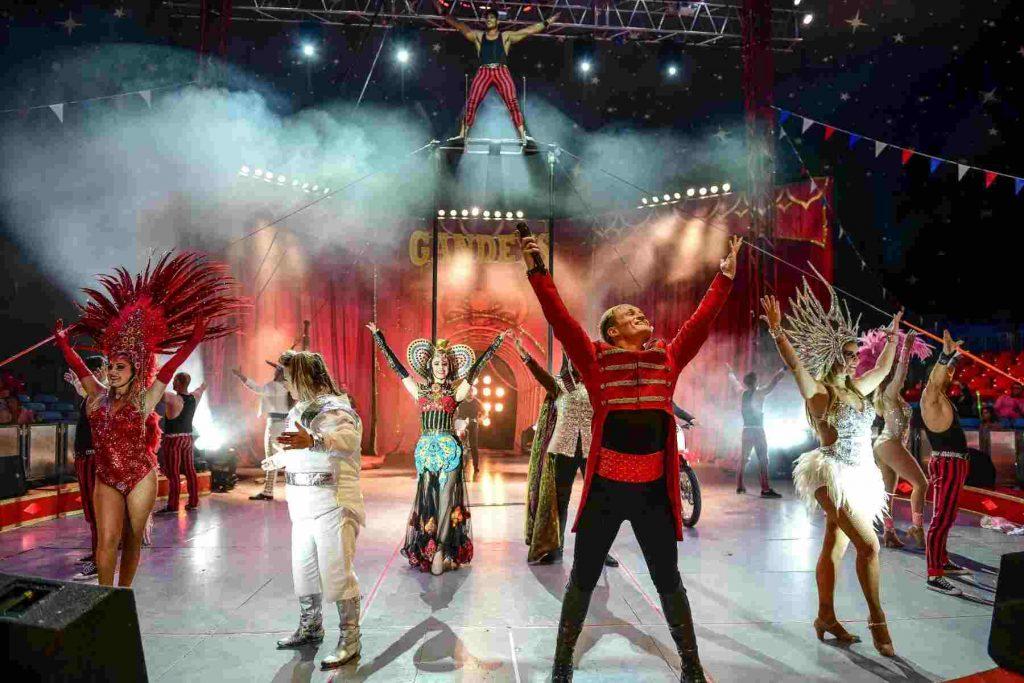 February 18, 2022 - March 6, 2022
Gandeys Circus
Following on from the success of October's Halloween Spooktacular; Gandeys Circus presents "ROAR!"
An international cast of over 30 artistes, come together to wow audiences in a production staged in Gandeys Big Top of Dreams equipped with the latest theatre-standard lighting and sound effects!
It's even bigger! Even more spectacular!
Gandeys "Roar!" brings you world class acts from across the globe, with acrobats, aerialists, comedy, music and sensational foot tapping, heart stopping productions!
It is thrills, excitement and laughter for the entire family, as you're elevated to new heights of world class live entertainment.
Event information
Date
February 18, 2022 - March 6, 2022
Time
Showtimes vary day to day.
Cost
Ticket prices start from £9.99.
Location
Trentham Shopping Village