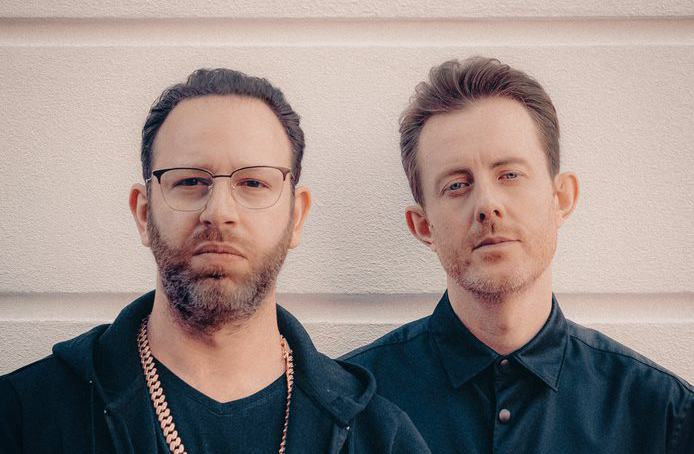 August 18, 2023
Chase & Status DJ Set
As one of the most successful British bands of the last decade Chase & Status have achieved widespread notoriety and universal respect for their achievements. Consummate professionals at every level, Will Kennard and Saul Milton, are contemporary vanguards of UK electronic music. Together they've channeled their deep-rooted passion for rave culture into six highly-acclaimed, best-selling albums, an incendiary live show and a wide range of projects that have established them as an iconic outfit.
In 2022, Chase & Status released their sixth studio album which charted at number four in the official UK album chart. What Came Before, distilling 15 years of unparalleled experiences into a bold, invigorating sixth album; informed by global tours, sold out headline shows, five albums, multiple awards, chart success, underground kudos, top tier collaborations and remixes, and, above all else, that unwavering dance floor energy that remains as tangible and transformative now as it has since the very beginning. This pure, unadulterated exhilaration is the glue that binds all of these experiences together, cultivating a legacy of positive vibes, unforgettable moments and the continued progression of British club culture.
Going back to the beginning, when Will and Saul appeared in 2003 they excelled on the DnB underground with a series of well-received EPs and support from the scene's top tier, including luminaries such as Fabio, Grooverider, Zinc and Andy C who signed their first LP, 'More Than A Lot', to his iconic independent label Ram Records in 2008 which went gold within three months of release. Three years later their follow-up 'No More Idols' pushed them into the mainstream domain with chart successes including their Top 5 hit 'Blind Faith' (with Liam Bailey) and 'End Credits' featuring Plan B. While the album itself was the second best-selling LP by a British band in 2011, hitting No.2 in the UK album charts and certified double Platinum with over 850,000 copies sold to date. That year they were also nominated in the Best Band category at the prestigious Brit awards, picking up the gong for Best Video (for 'End Credits') at the Q Awards and NME Awards.
Joined by Sigma and Luude as their Special Guests.
Sigma are one of the biggest Drum and Bass artists in the world, amassing over 7 million global sales including hit singles Nobody To Love, Changing and Find Me. With two U.K. number 1's under their belt and countless main stage festival performances around the globe, Sigma firmly cemented their place as pioneers of drum and bass crossing into the mainstream.
Tasmanian born, Perth Raised, Gold-Coast based Australian Christian Benson aka LUUDE has quickly risen to the forefront of a new wave of producers coming out of Australia. An artist who is consistently evolving and finding success across multiple endeavours.
After bursting onto the scene in 2017 with a series of remixes and original tracks that amassed millions of streams, LUUDE quickly took hold of the local club circuit, becoming an in-demand name for all promoters. The hype quickly escalated into sold-out hard ticket touring (10,000 sold across Australia and New Zealand) and festival sets on the country's biggest stages.
Event information
Location
Trentham Gardens