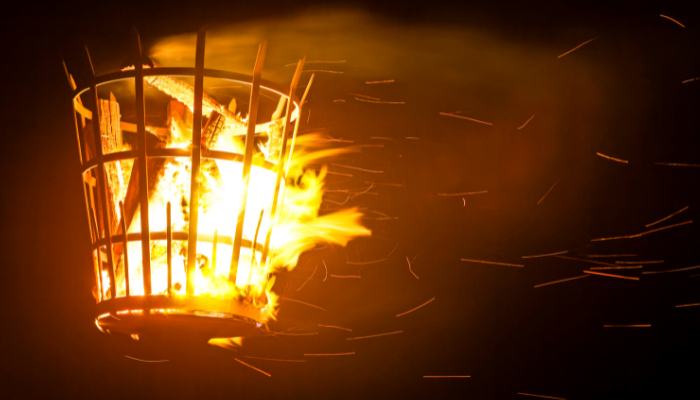 June 2, 2022
Beacon Viewing Ceremony
As part of our Jubilee Weekend Celebrations, we will be taking part in The Queen's Platinum Jubilee Beacons event with an exclusive, limited availability special event in the Gardens.
Gather in the Italian Gardens at 8pm to experience an atmospheric special event that marks this unique moment in British history at the start of the bank holiday celebrations. This special event is ticket only, with twilight access to the Gardens for only a limited number of people. Enjoy wartime songs, a rendition of the National Anthem and treat yourself to some fizz from the tearoom, then join the Trentham cornet soloist performing the newly composed Bugle Call entitled Majesty in the moonlight for a view across the lake as the Beacon is lit for this once-in-a-lifetime moment in time.
Beacon lighting acts as a symbol of unity across towns, borders, countries and continents in celebrating this historic milestone. Along with thousands of other communities in the UK and Commonwealth, Trentham's Community Beacon will be lit on Monument Hill on Thursday evening at 9:45pm following the lighting of the Principal Beacon at Buckingham Palace at 9pm.
The Beacon Viewing Ceremony is sponsored by Cumming Group, leading project management and cost consulting experts who worked with Trentham Estate on the restoration of their Italian gardens and the construction of the retail village and garden centre.
Event information
Time
Gardens open from 8pm – 10:30pm
Beacon lit at 9:45pm
Cost
Tickets cost £10.00 per person
Children under 5 go free
Location
Trentham Gardens