News
Exploring our Gardens in Winter
Winter is just around the corner and with it brings even more beautiful sights, sounds, and even smells across Trentham Estate. In this blog post, we spoke to Carol Adams, Head of Horticulture & Biodiversity here at Trentham to share all that winter in the Gardens has in store for our visitors…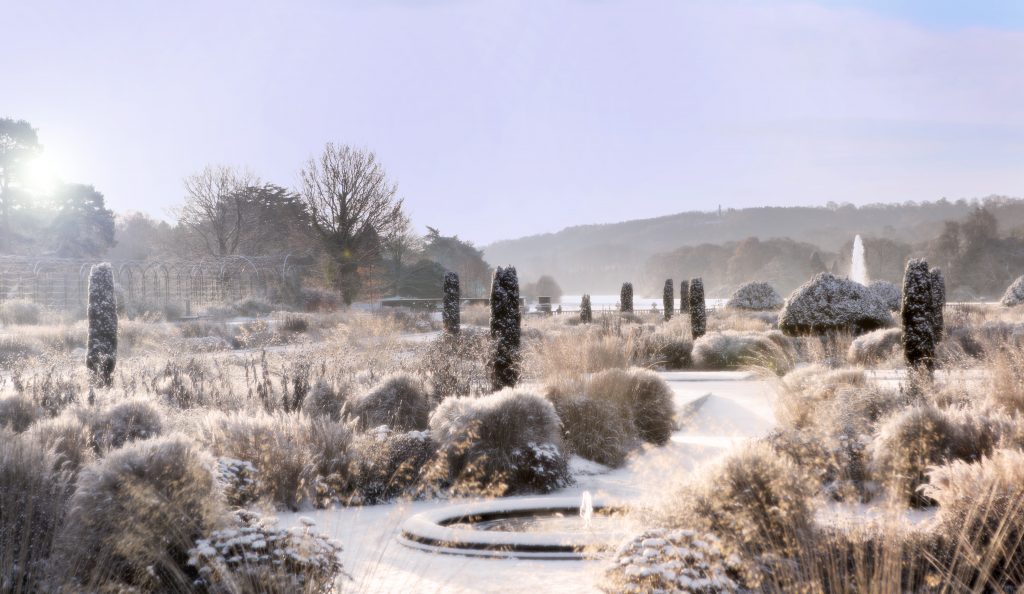 As we move into the winter months, the discovery of colour in our glorious Gardens is a treat to behold. In amongst the thick carpeting layers of autumnal leaves, of rich copper and gold beech or the rich tan tones of oak there are treasures to be discovered for keen gardeners and winter pollinating insects. Christmas flowering hellebores (H. nigra) start with their nodding pure white blooms, followed by an array of oriental hybrids in rich golds, russet oranges, deep crimsons, pinks, whites greens and almost black. These can be observed throughout Nigel Dunnett's woodland meadow scheme on the north west lakeside walks combined with thousands of primroses, and other winter interest perennials including Bergenia, ajugas and evergreen grasses and ferns creating a mosaic of texture and form that will inspire all who have a tricky shaded border under the canopy of mature trees. Look out for flashes of movement on winter walks as the weasel darts between the sculptural log piles hunting bank voles and wood mice; or the flash of electric blue as Jays fly amongst the ancient trees trying to recollect were they stashed the acorns during the autumn to feast upon during these colder months.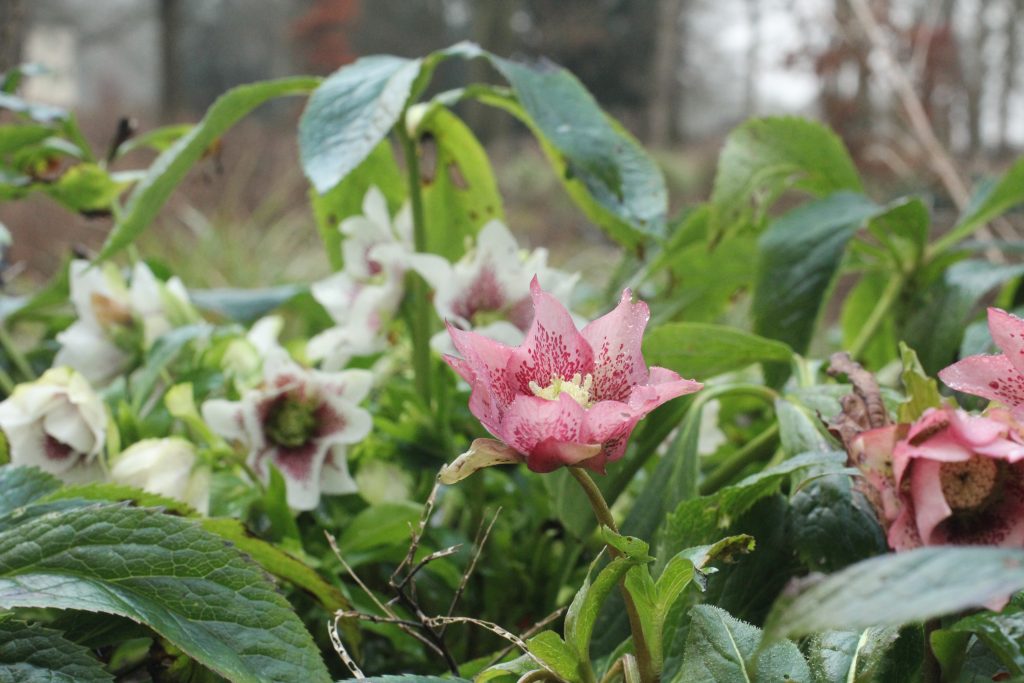 Hellebores can also be found carpeting Piet Oudolf's shrub borders with a range of exquisite gold colours…photographers may enjoy placing a small mirror below these pendulous flowers to capture views of their exquisite flowers. Look out for the first bulbs flowering, often before Christmas as snowdrops start to emerge amongst the grass in the Eastern Pleasure Gardens bringing the promise of Spring. The marbled heart-shaped leaves carpeting the ground in pools below the Georgian yews are beautiful to see in their own right before their jewel-like flowers emerge in March. In early winter we retain the seed heads on our perennial and annual meadows. The oil-rich seeds are a much-needed source of energy for flocks of gold and green finches who noisily descend on swathes of perennials across the gardens and lakeside walks, fleeing to neighbouring holly and yew for cover from the sparrowhawks that sweep through the garden. Overhead, kestrels hover plummeting to the floor to capture voles and mice. The scents of winter flowering shrubs enliven many areas of the garden, with freesia-like scent from Sarcoccoca and Winter Flowering Honeysuckle, and the warm citrus scents of hamamelis all planted in their hundreds in groves within the woodland walks found around the lake.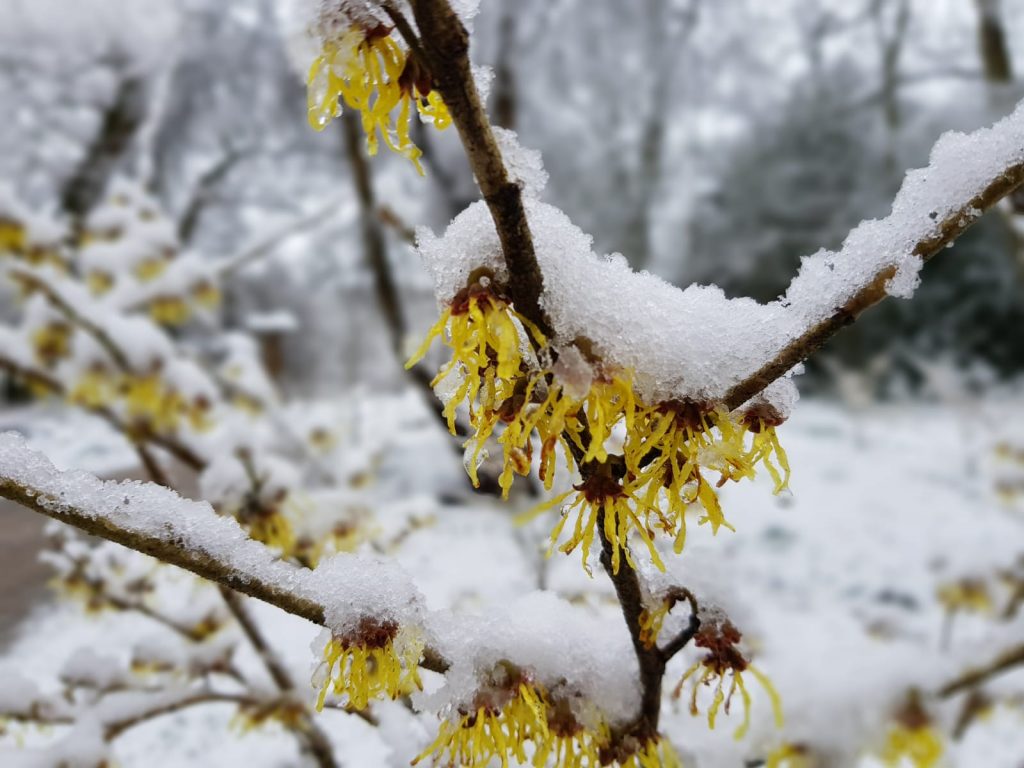 There you have it! So whether you're looking for the perfect wintry walk with loved ones, a great spot for wildlife photography or to just relax in the great outdoors, there's always more to explore here at Trentham in winter!