News
Trentham Wins Gold in latest VisitEngland Awards!
VisitEngland has announced the winners of its Visitor Attraction Accolades for 2022-2023, recognising the high quality visitor experiences on offer across England and Trentham in Staffordshire has been awarded the highest accolade: Gold!
"Trentham Gardens delivered a thoroughly enjoyable visitor experience providing the opportunity to explore 725 acres of spectacular and award-winning Gardens in an historic landscape. There is a very good increase on the 91% scored at the 2022 assessment with an outstanding 94% scored at this visit."
VisitEngland Assessor's report, June 2023
The accolades, awarded to 91 attractions across England, recognise all aspects of the visitor experience and are awarded in five categories including 'Hidden Gem,' 'Best Told Story,' 'Quality Food and Drink,' 'Welcome,' as well as 'Gold' for all round top scoring attractions like Trentham!
Trentham Senior Director Alastair Budd said:
"We are thrilled to announce that Trentham Gardens has been awarded the esteemed VisitEngland Gold Visitor Attraction accolade! Huge thanks to our visitors who ensure we continue to look after this unique historic place, but also our dedicated staff and volunteers, whose passion and commitment have been recognised with a phenomenal 98% score.
Other highlights from the report include:
A significant improvement in Pre-arrival experiences, now noted at 90%.
The Italian Garden Tearoom recognised with a remarkable 92% score.
From the captivating Italian Garden and the serene trails of Piet Oudolf's Rivers of Grass, to the distinct 'Pods & Picnics' experience, Trentham showcased excellence in all categories, leaving the assessors thoroughly impressed.
Attractions have received accolades based on the scores they obtained following their annual VisitEngland Visitor Attraction Quality Scheme assessment.
VisitEngland Director Andrew Stokes said:
"These accolades are a testament to the outstanding experiences and customer service that attractions in England give visitors. They also recognise different aspects of the visitor experience with attractions who really go the extra mile, whether it's offering exceptional food and drink or magical storytelling. The attractions honoured today go out of their way to make visits memorable, creating reasons for people to travel to new locations, also boosting local economies across England."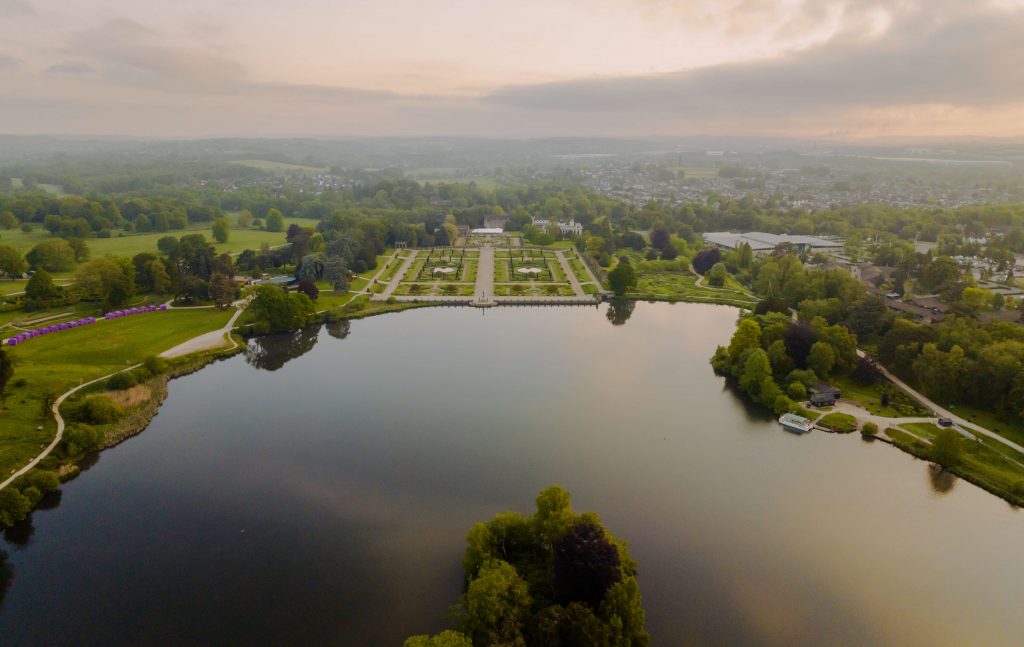 Now in their ninth year VisitEngland's Visitor Attraction Accolades are available to participants of the VisitEngland Visitor Attraction Quality Scheme across a range of tourism attractions from historic houses, gardens, country parks and farm attractions to galleries, museums, churches and cathedrals.
Participating attractions are supported by a network of highly trained and experienced assessors who advise them on improving and promoting the quality, accessibility and sustainability of their offer. Winning attractions can display the accolade logo at their attraction, online and in their marketing materials.
VisitEngland Advisory Board (VEAB) member Fiona Pollard is also today speaking at the 2023 Visitor Attractions Conference (VAC) at the QEII conference centre in Westminster, London, putting the spotlight on England's outstanding attractions. Lady Victoria Borwick, VEAB Chairman, will also be in attendance.
Tourism is one of England's largest and most valuable industries, supporting hundreds of thousands of businesses, employing about 2.6 million people and, in 2022, generating £66.3 billion in domestic visitor spending.
See the full list of attractions to receive VisitEngland Visitor Attraction Accolades here: https://www.visitbritain.org/sites/default/files/vb-corporate/business-h…
Find out more about the VisitEngland Visitor Attraction Quality Scheme here: https://www.visitbritain.org/business-advice/get-quality-assessed