Guest Blog
A Summer Mum & Daughter Day Out at Trentham
When I was invited to spend the day at Trentham, I thought it would be the perfect place to spend some time with my mum. After all, with both of our busy lives, it had been a while since we'd had a girls' day out! So, on a beautiful sunny day in June, we set off to Staffordshire to visit Trentham.
Shopping at Trentham
First on our agenda was a visit to Trentham's shopping village. Although I didn't have anything that I particularly needed, I was looking forward to browsing around the shops.
Shopping at Trentham is a world away from the hustle and bustle of the high street or one of our huge indoor shopping centres. It's a much more relaxed experience, where you can wander around, popping into a mixture of small independents and big-name shops.
All the shops are timber lodges, so it feels a little like a ski village or a woodland escape, something much more rural than the shopping you find in the middle of a city. We pottered around for a while, popping into various stores, and then grabbed some refreshments at the craft bar.
Trentham Gardens
I've had the opportunity to visit numerous gardens during my recent travels, and without a doubt, Trentham's gardens rank as the best I've ever seen. The gardens boast a picturesque lake at their centre, surrounded by the exquisitely designed Italian Gardens, offering a visual feast for visitors.
One of the highlights within the gardens is the enchanting fairy trail, captivating both children and adults alike. As you explore the woodland, gardens, and the mile-long lake, you'll delight in discovering the hidden 21 intricate sculptures, creating a truly magical experience.
During our leisurely stroll around the lake, we serendipitously came across a rowing club engaged in their practice. Pausing for a while to observe their graceful movements proved to be an incredibly relaxing and enjoyable interlude.
Stepping into the Italian Gardens felt like being transported to my favourite country, Italy. Vibrant blooms, juxtaposed with grand fountains, created a captivating ambiance. Whether you choose to wander for hours or simply sit and absorb the beauty, this area is an absolute delight.
Trentham Hall's remnants are also located within the gardens, featuring the clock tower and the sculpture gallery. These magnificent structures, currently classified as Grade II listed, evoke a sense of wonder as we envisioned them during their prime.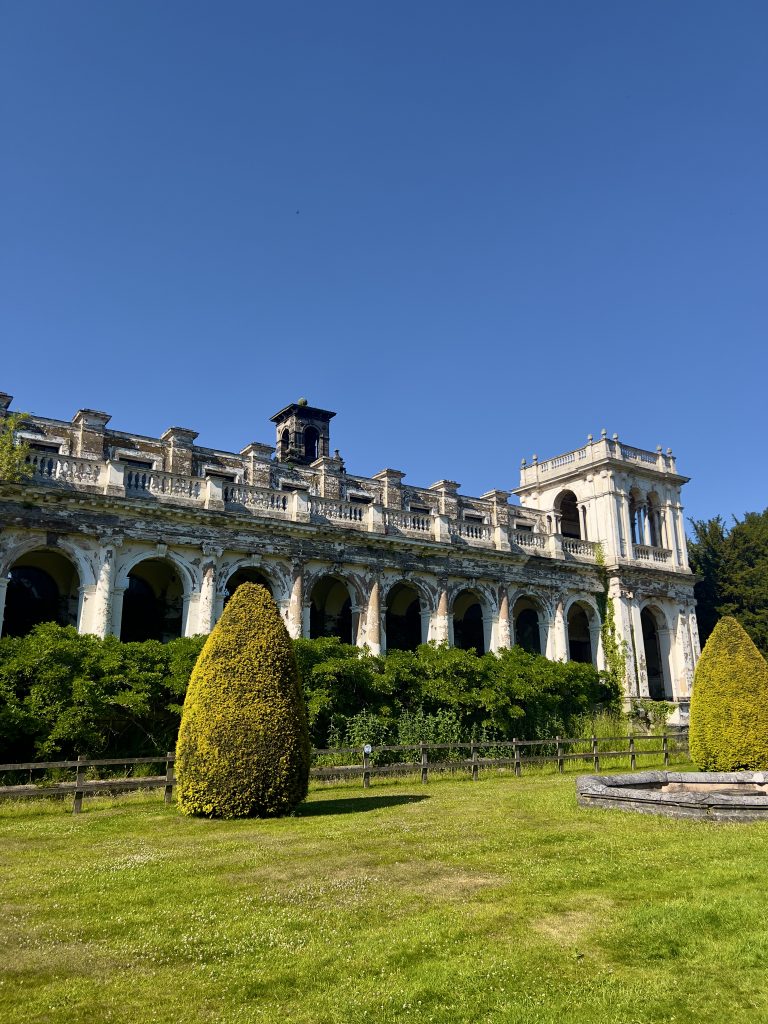 Venturing beyond the gardens, you can explore the woodland, guided by well-marked trails that highlight points of interest, ensuring you don't miss a single captivating feature. Additionally, Trentham warmly welcomes furry friends, and during our visit, we made many delightful canine acquaintances during our leisurely walks.
One aspect that excited me was the abundant wildlife that thrives at Trentham. As someone involved in a recent campaign to raise awareness about beaver reintroduction in the UK, I was thrilled to discover that Trentham is one of the locations where these incredible creatures have found a home.
The presence of beavers at Trentham positively impacts the lakeside habitat, benefiting various species and fostering a thriving ecosystem. For those visiting in the evening, I highly recommend embarking on a Dusk Beaver Safari. This experience offers insights into Trentham's restoration efforts and biodiversity, with the added possibility of spotting one of the resident beavers!
Throughout the year, Trentham Gardens hosts a multitude of events, including music concerts and theatre shows, creating a vibrant atmosphere for visitors. Moreover, it even serves as a stunning venue for weddings. Now, all that's left is to nudge my significant other towards making that long-awaited proposal!
Dinner at Willow
After a full day of exploring everything that Trentham has to offer, it was time to indulge in some delicious food over at Willow by Paragon. Willow is a Mediterranean-style restaurant serving brunch, lunch and dinner.
I felt like I'd stepped off the beach in Mykonos when we walked in and were shown to our table – a little booth with cushions, bleached wood and trellis walls.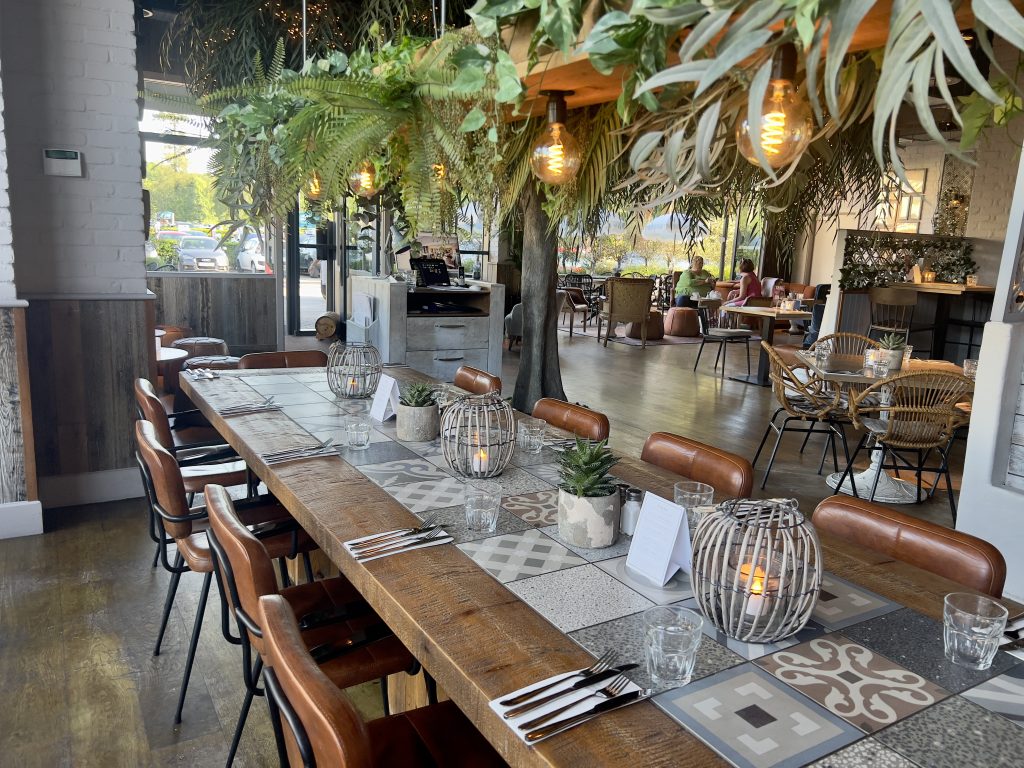 However, Willow isn't style over substance. The food is just as amazing as the setting. I enjoyed a king prawn paella while my mum opted for the fillet steak, both of which were absolutely delicious, alongside a couple of glasses of wine.
It was just what we needed to finish off a perfect day out!
Coco Travels
Name: Samantha Wragg
Instagram: https://www.instagram.com/coco.travels/
Website: https://cocobutterblog.co.uk/