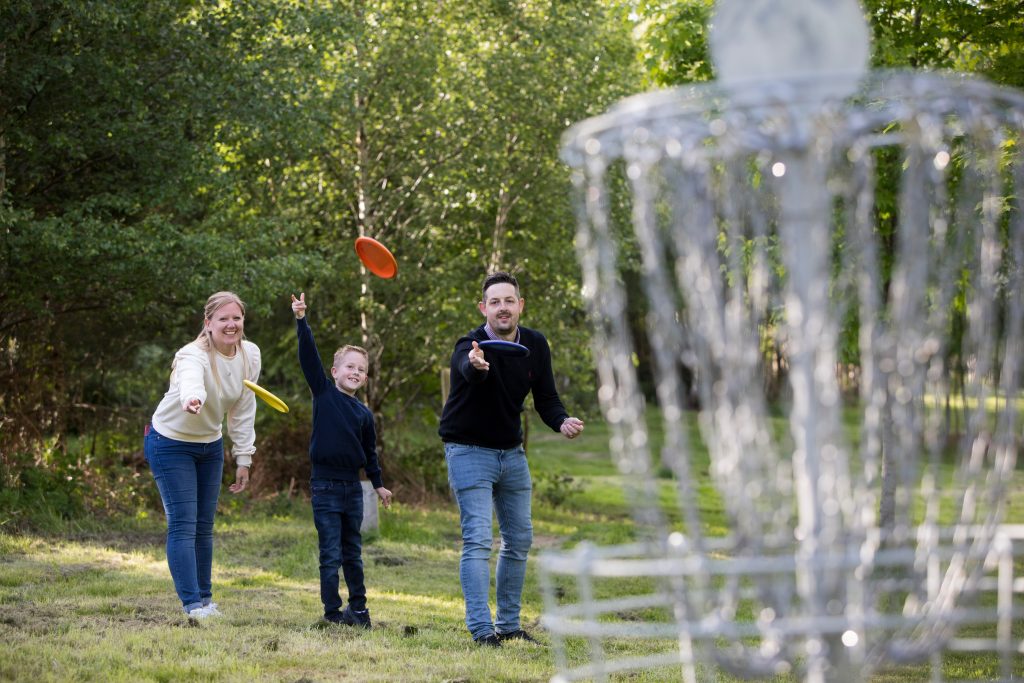 All year round
Disc Golf
The 9 hole course is situated in the parkland at Trentham and is suitable for those looking to try a new sport, as well as those who have played before.
You'll find a number of challenging holes during your round including 'Knock the Wood' (Hole 3) where will see you having to skill-fully throw your disc through a narrow cutting in the woodland, and the dogleg left to 'Can't see the disc for the tree's (Hole 6), where you won't be able to see the basket before you tee off!
Activity Information
Time
During Garden opening times
Cost
£5.00 per disc hire or you can bring your own!
Garden admission applies to non-members
Location
Trentham Gardens