News
The Fledglings – NEW Fairy Sculpture Installation
On Tuesday 8th February, we received a very special new installation in our beloved Fairy Trail here at Trentham. We are delighted to share with you… The Fledglings!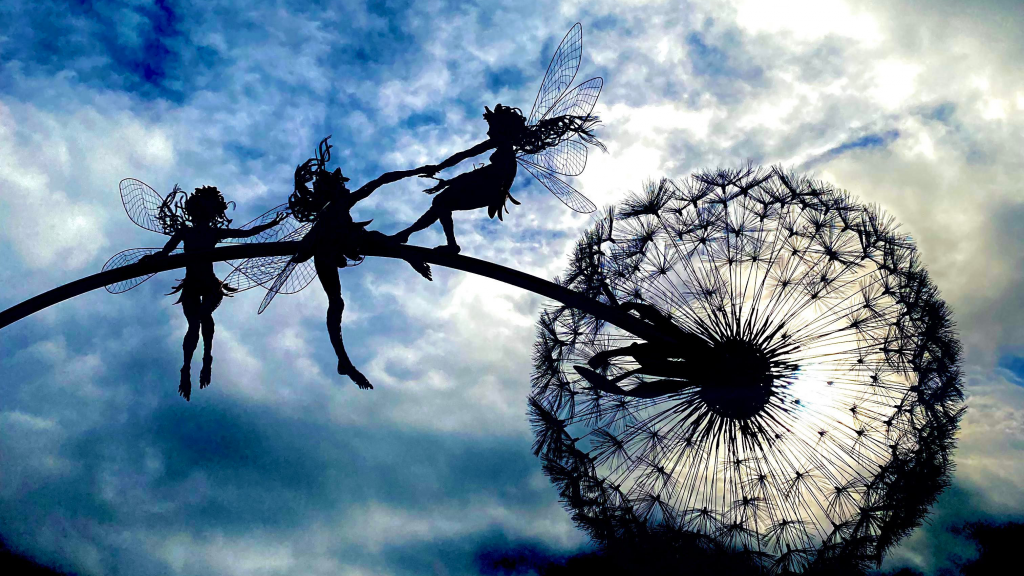 The impressive and beautiful Fledglings of course have their fun and mischievous side, giggling at one another's clumsy attempt to balance on the springy dandelion stems. Lovingly created by Robin Wight of FantasyWire through his traditional technique of blending galvanized and stainless-steel wool, the trio tell a story of helping one another through tough times:

"The fairies you see around Trentham Gardens don't need to be helped onto dandelions, but these young fairy triplets are learning how to fly. This sculpture was created as part of Trentham Gardens established fairy exhibition, to put a smile on peoples faces. It was also designed to represent helping those around us through hardship, which resonates with people given a difficult few years for us all."

We documented the entire install process, which can be watched via our official Instagram, Facebook, YouTube and brand new TikTok page, but we are thrilled to share with you a few behind-the-scenes snaps below!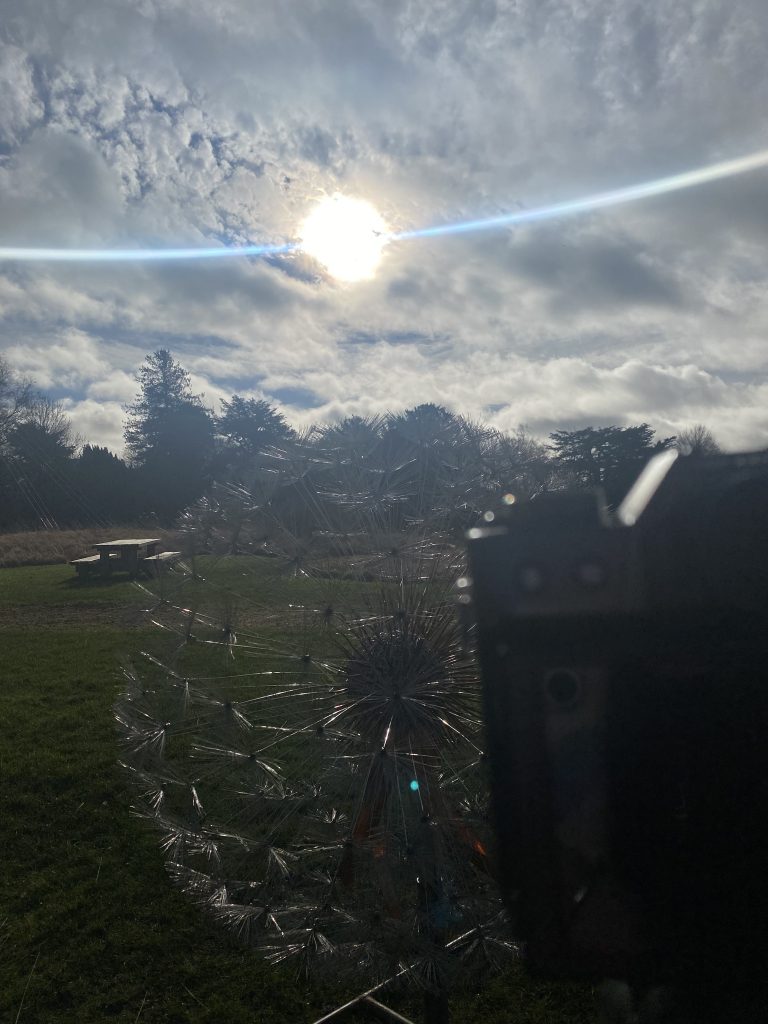 2022 recognizes a remarkable 10 years since the fairy installation first arrived here at Trentham. Featuring fan favourites such as Wishes, Spidy and Fern, the fairies have their very own activity trail that you and your little ones can enjoy on your next visit. Find out how you can take part this springtime!

We hope you enjoy The Fledglings and their other fairy companions as the days get brighter and longer across the Estate with your Gardens day ticket entry starting from just £10.50 per person and Under 5's for FREE.