News
Trentham lends a helping hand to students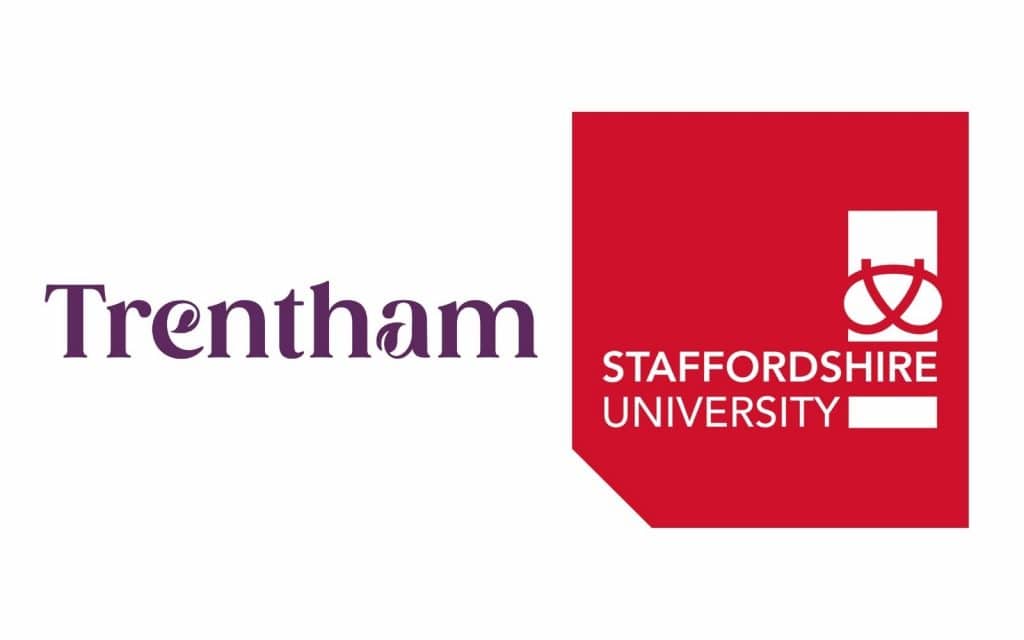 Top tourist attraction The Trentham Estate is forging a new partnership with Staffordshire University to offer students volunteering opportunities to help boost business studies. Boasting award-winning gardens and a track record in delivering popular events, Trentham is to recruit a group of events volunteers to give students valuable insight into the events industry.
As part of Trentham's commitment to its local community, the University partnership aims to provide graduates some hands-on experience, offering an opportunity to finetune skills taught on their courses.
Open exclusively to Staffordshire University Business School students from a wide range of courses, not just events management, those taking part will receive university course credit in recognition for time spent volunteering at events.
Recruitment started this month ahead of Trentham's planned Christmas programme, and students will receive a volunteer training programme and supporting materials. Designed as a mentoring and development opportunity, students will be involved in as many aspects of event planning and organisation as possible, including event briefings and de-briefs.
The Trentham Estate's Director, Alastair Budd, said: "We see this as a mentoring and development opportunity for students to enrich their university experience before they graduate, and as an attraction recognised for the range and quality of events over a number of years now, we think we can offer some really valuable insights.
"We're investing in the future and preparing the graduates for tomorrow, as well as supporting our local community, which is something that St Modwen strongly believes in. While the events industry is going through a hard time at the moment, we are still planning and delivering safe events, so we're sure that this programme will prove a really valuable learning opportunity for students."
Added Carol Southall, Staffordshire University Course Director: "I am delighted to be working with the events team at The Trentham Estate to offer volunteer opportunities to our Staffordshire Business School students. Work experience is an invaluable element of our undergraduate courses, in disciplines ranging from Event Management and Visitor Attraction and Resort Management to Marketing, International Business Management and Finance.
"As a connected University, we pride ourselves on working with our local community and key local, regional and national partners, to offer support, enhance our provision and increase student employability in these challenging times."
For more information on Staffordshire Busines School courses, visit www.staffs.ac.uk/about/schools/staffordshire-business-school
For more details about The Trentham Estate, see www.trentham.co.uk

Ends
For all media information, photo-opportunities and images, please contact:
Grant Mantle
Tel: 01782 657341
E-mail: gmantle@trentham.co.uk
Notes to editors:
The Trentham Estate, on the edge of Stoke-on-Trent, Staffordshire, offers one of the UK's most diverse days out with a range of leisure activities for all ages. It is one of the country's top leisure destinations, attracting more than 3.2m visitors per year and was awarded a Gold Accolade by VisitEngland in February 2018 in recognition of the quality visitor experience offered. The fabulous restored Trentham Gardens at the heart of the Estate attracted 837,500 paid visits in 2019 – making them one of the most visited gardens in the UK. Owned and managed by St. Modwen, the expert developer and regeneration specialist, the 725-acre Estate, which was previously owned for over 400 years by the Dukes of Sutherland, has undergone a massive regeneration programme since 2003. The Estate boasts: The famous Trentham Gardens, including the very important Italianate Gardens designed by Charles Barry in the 1830s that have been lovingly restored using top landscape designers. The gardens feature the UK's first 'barefoot' walk, a great children's adventure play area and maze and a beautiful walk around the mile long lake, originally laid out by Lancelot "Capability" Brown in the 18th Century. The Trentham Garden Centre and expanded Shopping Village, an eclectic mix of shops and eateries with a 119-bedroom Premier Inn Hotel. Trentham Monkey Forest – a unique opportunity to walk amongst 140 free roaming Barbary macaques, in a natural woodland environment for this endangered species. Extensive woodlands.