News
Perseus to Perseus Challenge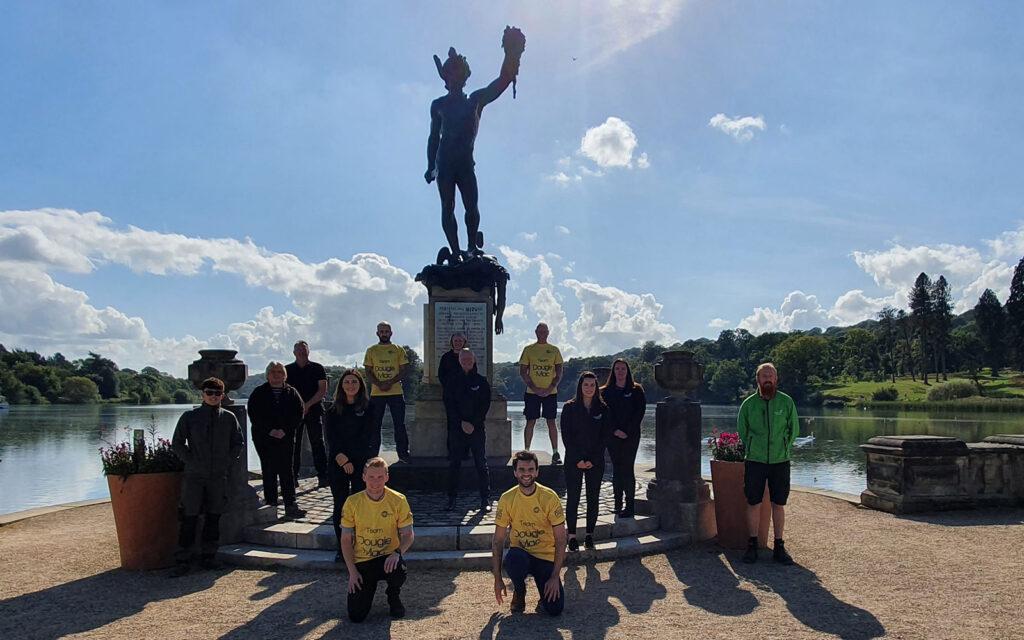 This October, staff from The Trentham Estate will be completing a marathon charity challenge, raising vital funds for three charities – Stoke's Douglas Macmillan Hospice, LandAid and the Alzheimer's Society.
From Trentham to Florence… a charity challenge with a difference
The Challenge
We'll be running, walking or jogging 884 miles from our statue of Perseus at Trentham Gardens to the original statue of Perseus, located at Piazza della Signoria in Florence, Italy. But we'll be completing the challenge without leaving the boundaries of the Trentham Estate, as we run, walk and jog around the Capability Brown designed lake at the heart of Trentham Gardens.
A lap of the lake racks up 2.2 miles, meaning the 884-mile target equals 401.8 laps throughout the month of October – averaging 13 laps per day.
The Charities
The funds we raise will be split between the following three charities…
Stoke's Dougie Mac provides hospice services to over 3,500 patients with life-limiting illnesses each year and offers supportive care to their families and carers.
LandAid campaigns to end youth homelessness in the UK, delivering life-changing services for young people who are or have been homeless, or who are at risk of homelessness in the future.
Alzheimer's Society is the UK's leading dementia charity, campaigning for change, funding research to find a cure and supporting people living with dementia today.