News
No Trick or Treating This Year? Enter Monkey Forest's Fancy Dress Competition Instead.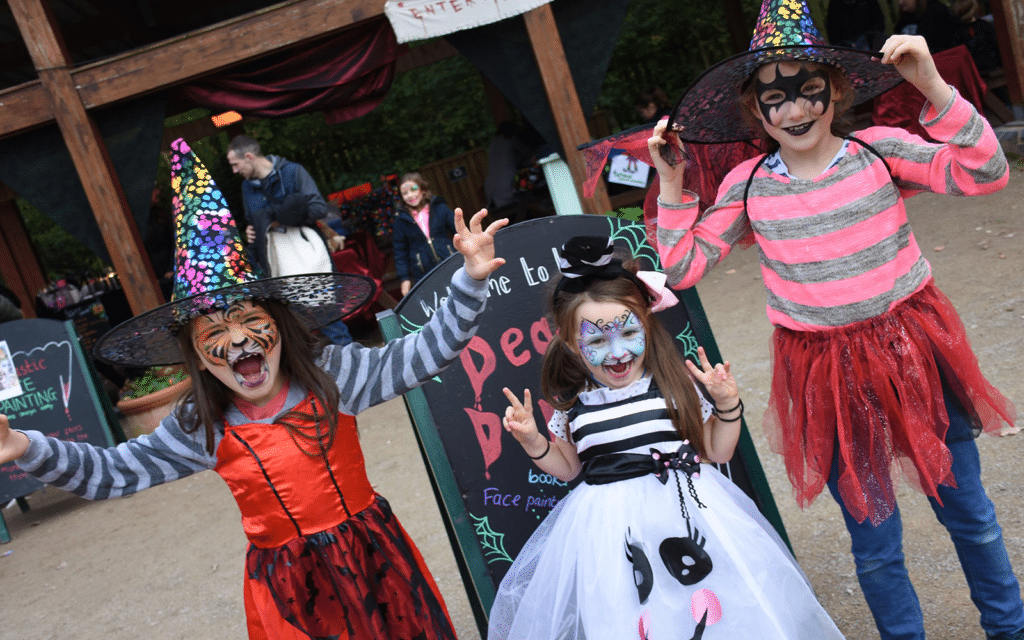 No trick or treating this year? Don't panic! Dress up, visit the monkeys, and enter Trentham Monkey Forest's Fancy Dress Competition instead. After what has been a spooky and strange year all round, the attraction, home to 140 free-roaming Barbary macaques, want to make sure children don't miss out on the fun of dressing up this Halloween.
The forest wants to see your best fancy-dress outfits for your chance to win a family membership to make one family's 2021 a little better with unlimited monkey visits. The competition will run across half term from the 26th of October to the 1st November.
To enter, simply dress up, visit the monkeys, and take your best picture at the forest's dedicated competition zone. Upload your entry to Monkey Forest's social media pages (Facebook, Instagram, or Twitter) to be in with a chance of winning. Full terms and conditions can be found on the website here.
The prize consists of 4 annual memberships. Members can visit as many times as they wish during Monkey Forest's season (February- November 2021). They are also the first to know any monkey news – including baby announcements!
Park Director Matt Lovatt commented, "The competition is open to all our visitors over half term and we just thought it's a bit of light-hearted fun to end what has been Monkey Forest's strangest season yet!" He continued, "Despite the lockdown and restrictions, we're pleased visitors have continued to visit us and get their monkey fix. We worked hard to ensure Monkey Forest was a safe place to visit during these unprecedented times and visitor feedback has been extremely positive.
We close for the year in November so it's your last chance to get outdoors and enjoy a walk around the Monkey Forest – and also spot this year's little babies. We hope our Halloween Fancy Dress Competition will finish our season on a high!"
As well as the competition the forest also has an easy to follow Halloween Quiz that children can do as they walk the forest. Changes have been made to ensure everything is safe and a little spooky too! Make sure you pick your free quiz up from the kiosk on arrival. If you complete the quiz you can also receive a little treat.
The forest's short 'Hidden Trail' walk is also a must this half term, with a few Halloween surprises along the way.
It is currently online tickets only and tickets must be pre-booked online. So, make sure you plan ahead this half term and book tickets now.
Ends
Editors' Notes:
Images: Available as jpeg files – please request if required. A whole library of photos and media pack exists for Monkey Forest, please contact marketing@monkey-forest.com with your requirements.
Social Media – Visit Monkey Forest's social channels to see updated imagery, videos and news.
Monkey Forest Background: Based on the de Turckheim family's hugely successful European parks, Trentham Monkey Forest opened in 2005 and provides guests with a unique insight into a highly endangered species. The animals live freely in a setting similar to their natural habitat in Morocco. Visitors to Trentham can observe them at very close quarters. Find out more: monkey-forest.com.
About Trentham Estate: Trentham Monkey Forest is situated on the 750 acre Trentham Estate where there is an abundance of activities for all the family from lovely Italian Gardens, boutique shops and stunning lake to treetop adventures at Aerial Extreme.
For media enquiries please contact Lydia Sharkey by phone on 01782 659 845 or email marketing@monkey-forest.com
Trentham Monkey Forest
Stone Road
Trentham
Staffordshire
Stoke on Trent
ST4 8AY