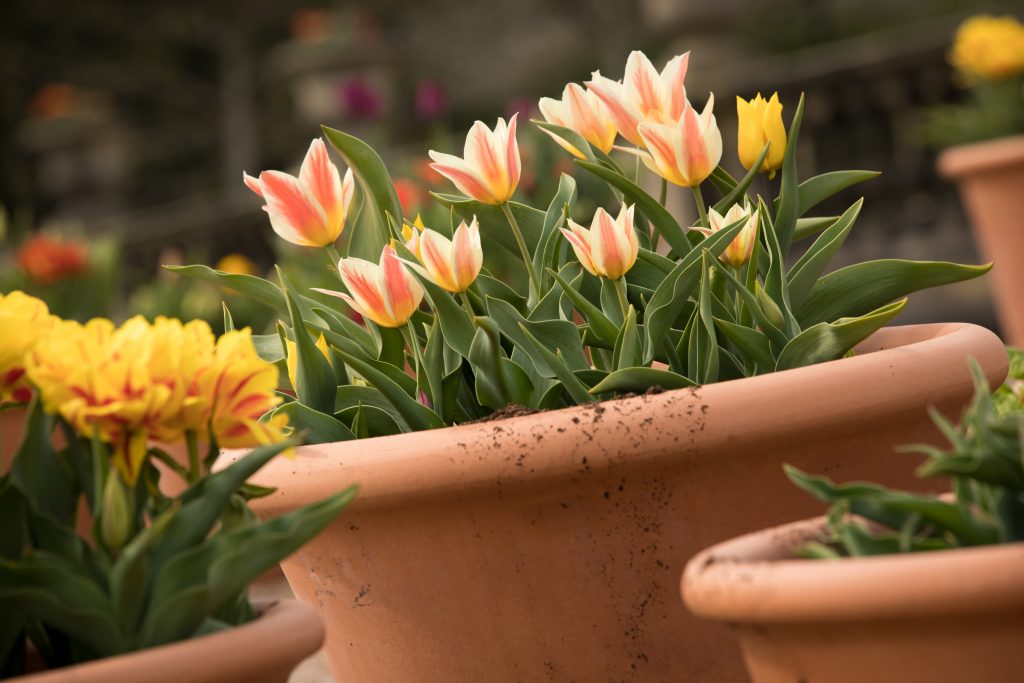 Spring Wonderland
Garden Gazebos
April to September
Make your visit to Trentham Gardens extra magical by hiring a Garden Gazebo overlooking the lake.
Available from £35.
Hire online or at the Visitor Centre.
Spring Bulb Festival
March to May
Enjoy waves of spring highlights as nearly a million bulbs begin their seasonal displays at Trentham.
March heralds the arrival of daffodils bringing swathes of golden yellow, whereas April welcomes thousands of glorious tulips in flower beds and pots; certainly, a dazzling spectacle ahead of our garden tours!
Trentham's spring finale ends in May with carpets of bluebells in the woodland meadows and a little wisteria hysteria – a sure sign that summer is around the corner.
Book your Gardens tickets in advance.
Makers Market
21st May
Spring is fully underway when the Makers Market returns to Trentham Shopping Village to showcase more award-winning local food & drink, art, craft producers, and vintage artisans.
Free parking and entry
10am to 4pm
The Big Bark
21st to 22nd May
To celebrate the second year of our Dog Membership, Trentham will be celebrating all things dog over this weekend with a whole host of dog themed offers and activities across the
Shopping Village.
Find out more and book your tickets here.
Great British Food Festival
17th to 19th June
Get the taste buds tingling in late spring when we're joined by the Great British Food Festival. The perfect day out awaits as we combine great food and drink in a unique historic location. Explore new flavours and 725 acres of natural beauty.
Find out more and book your tickets here.
Activity Information
Location
Trentham Gardens and Trentham Shopping Village