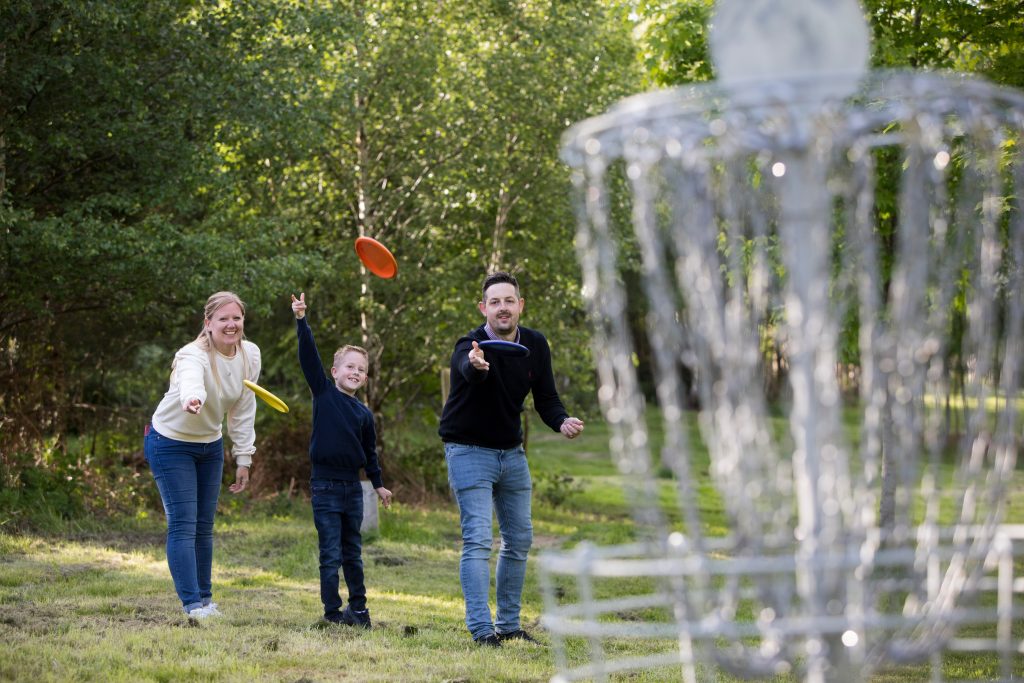 Disc Golf at Trentham Gardens
The 9 hole course is situated in the parkland at Trentham and is suitable for those looking to try a new sport, as well as those who have played before.
You'll find a number of challenging holes during your round including 'Knock the Wood' (Hole 3) where will see you having to skill-fully throw your disc through a narrow cutting in the woodland, and the dogleg left to 'Can't see the disc for the tree's (Hole 6), where you won't be able to see the basket before you tee off!
What is Disc Golf?
Disc golf follows many of the same principles as the game of golf, only you'll be using a frisbee instead of a ball. The aim is to get your disc into the basket in as few throws as possible. The winner at the end of the round is the person who has used the least number of throws to complete the course.
Is it suitable for beginners/children?
Yes! You'll find beginner and intermediate tees which are closer to the baskets and great starting points when you first visit. There's also an advanced tee but we would recommend only using this once you're confident enough on the other 2 tees.
Where can I pick up my discs?
You'll be able to pick up your discs and scorecard from the Visitor Centre, where you enter the gardens. There is a charge of £5 per disc hire.
Can I play with a normal Frisbee?
Yes, that's absolutely fine but some of the holes might prove to be a little more challenging if you do as frisbees will not fly as well.
Where is the course it located?
You'll find the area for disc golf located next to the Woodgate Cottage building in Trentham Gardens. Our helpful staff can provide you with a map on how to get there on your arrival to the Gardens Entrance. It's about half a mile from the Gardens Entrance to Hole 1.
What do I do with my disc at the end?
After Hole 9 you will see a postbox where you can deposit your disc once you've finished playing.
Activity Information
Time
During garden opening times.
Cost
£5.00 per disc hire or you can bring your own!
Garden admission applies to non-members.
Location
Trentham Gardens
Booking Info
Purchase below or select as an add on when you reach the checkout.